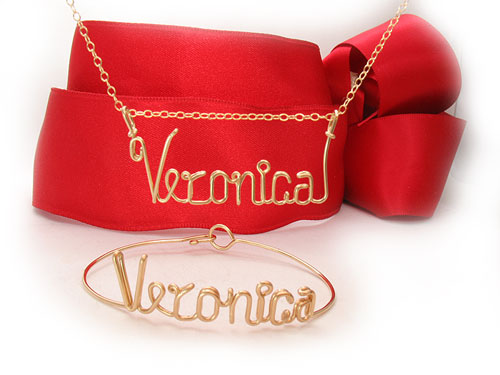 This unique Bracelet features a single large flat rectangle Black Onyx stone 1.5" x 1" (35 mm x 25 mm) that holds up to 3 letters/numbers. It is handmade of gold filled wire or non-tarnishing sterling silver (argentium) wire, the thick 18 gauge.
About Onyx: Onyx is said to offer stability and balance to those who wear it, and these stone will harmonize any outfit.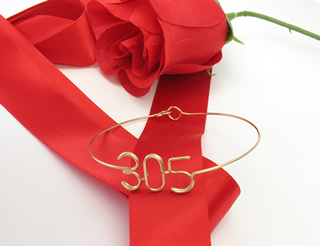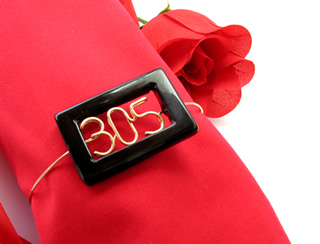 Wire Bracelet, single name/initials or numbers .... $54.95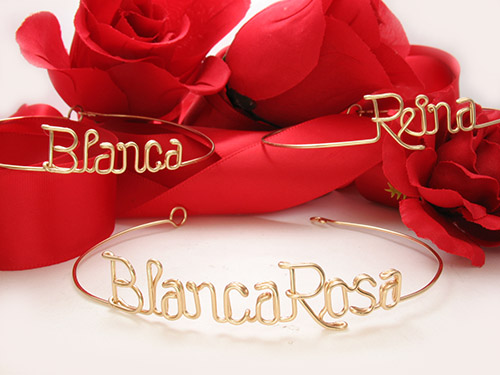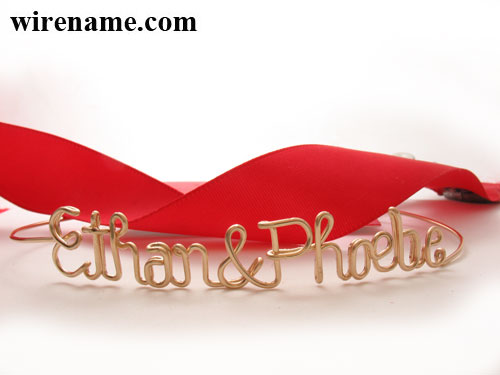 ---
---
Personalized Name Bracelet with chain
Bracelet with chain, Sterling Silver- Not Tarnish, single name .... $54.95
Bracelet with chain, Gold Filled single name .... $54.95
---
---

Choker and Braclet are made with the highest quality glass optic bead, which results in exceptionally vivid and luminous "eyes". The cat's-eye effect is a beautiful chatoyancy, a reflected line of light that stays perpendicular to the holes in the bead. You can choos blue torquoise or pink color.


---
<!3---->
---
Bracelet with cat's eye Bead, Sterling Silver- Not Tarnish .... $38.95
Bracelet with Cat's Eye Bead, Gold Filled .... $45.95
How to Measure the Bracelet Correct Size
Is important to know your correct bracelet size before ordering. The following are suggestions to help determine your size. This works for most people however if you are still uncertain of your size we highly recommend you go to your nearest jewelry store as they have the proper tools for bracelet sizing and they'll usually do this for you for free.
To determine your wrist size, measure your wrist with a string and then place on a ruler and measure, or use a flexible measuring tape. Once you have determined your actual wrist size add 1/2" for an average fit and 1" for a looser fit to determine you bracelet size. Bracelet adult sizes: The standard bracelet size is about 7 1/4 to 7 1/2 inches. Measure your wrist and the length to ensure proper fit. The bracelet shouldn't move too freely on your wrist. We measure the bracelet on our site from end to end, including the name and clasp.
Bracelet Child sizes:The standard child size is 5.5". Please follow guidelines above.
We offer all sizes bracelets from 4 inch x-small to 10 inch plus sizes in 1/2 inch increments. All sizes from Women's Petite to Women's Plus size.
Our Bracelets are strung with high quality wire, chain and clasps of either gold or silver tone. You may also choose the larger sizes to wear as an Anklet!!
ANY SPECIAL REQUEST PLEASE INDICATE IN THE COMMENT SECTION OF THE ORDER FORM.