<!1---->
Custom Team Jewelry
Show Your Team Spirit!
Be the first in school to show your spirit with a custom team necklace or pin! We can add crystal beads in your team colors as well.
Or, order pins or necklaces for the entire soccer, softball, volleyball, or basketball team! They make great end-of-season gifts, especially when your team's gone the distance and deserves special recognition. A personalized necklace or pin will show her pride in the team's accomplishments and identify her as a team member, even in the off season!
To order, simply select a jewelry item from the menu at left and place an order. You may need to order the two-word version if you have a long team name. Contact us with any special requests!

Be sure to call us with custom requests!

Recently made neklaces for the Arlington Heights, IL. St Peter's Lady Saints Basketball team.
The 10 Lady Saints proudly wear the necklaces during the 8th grade National Basketball Tournament opening ceremony.
The basketball team necklaces with hanging basketball and number charms.
Above basketball are the school colors red and white beads.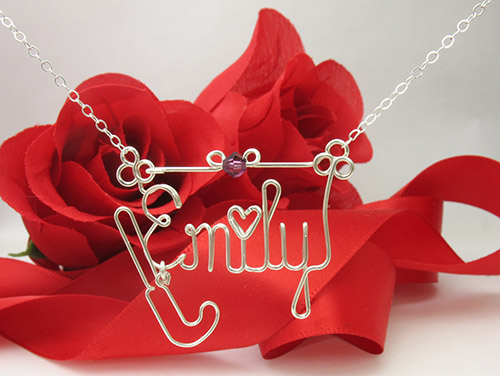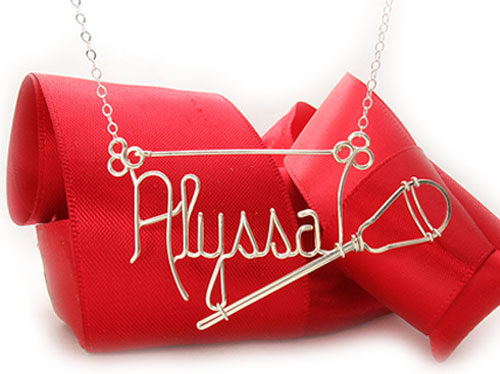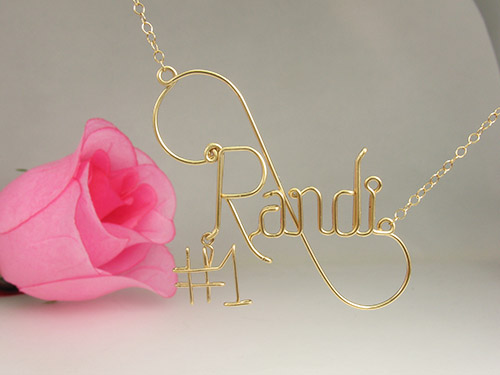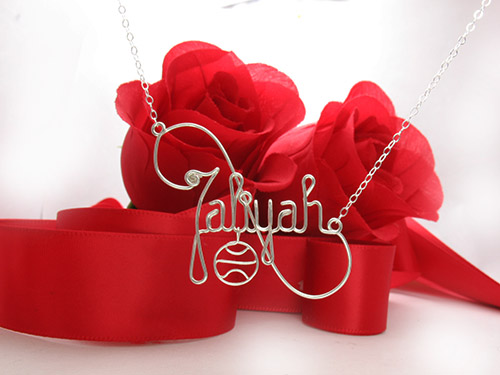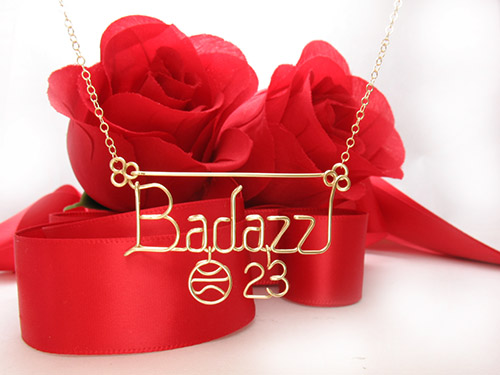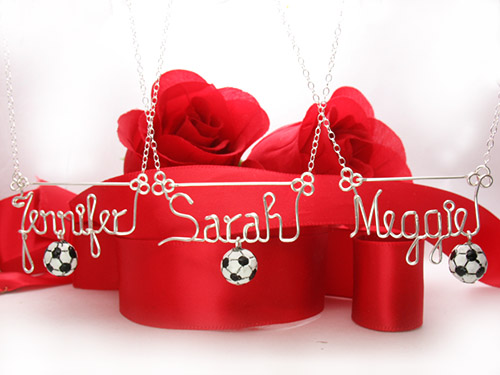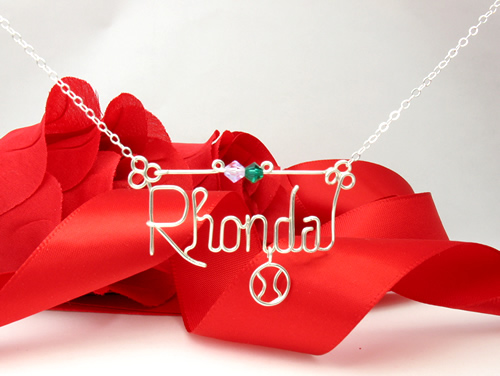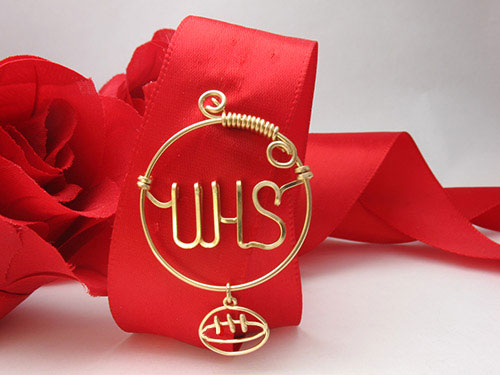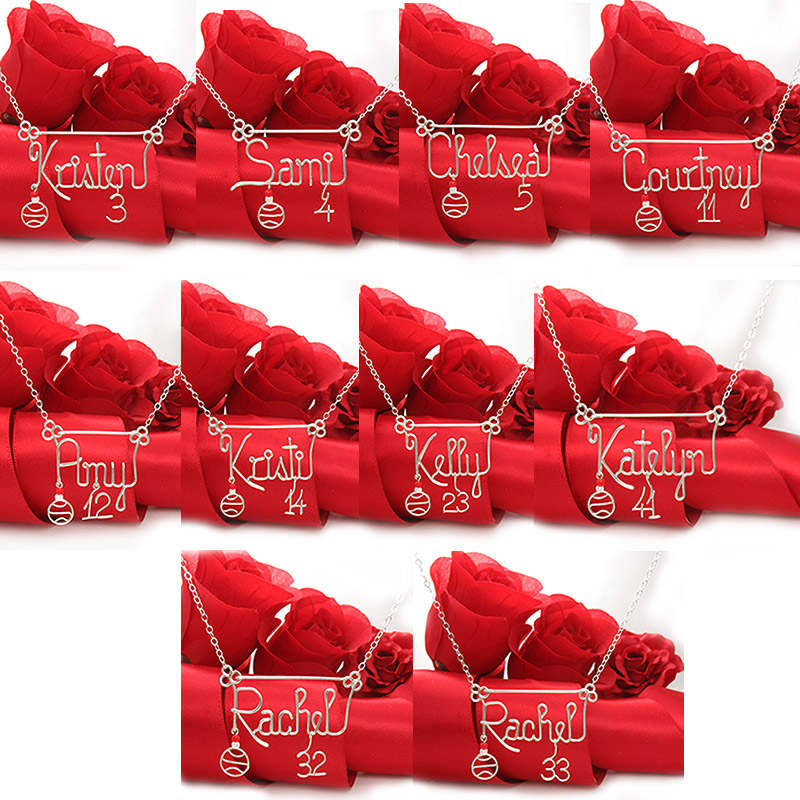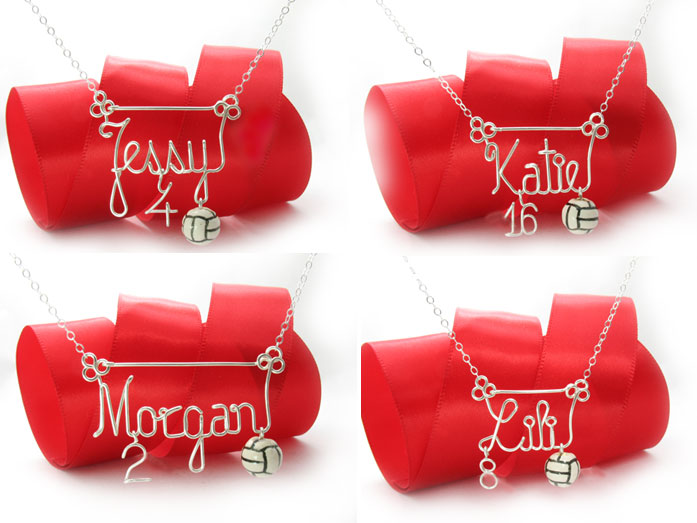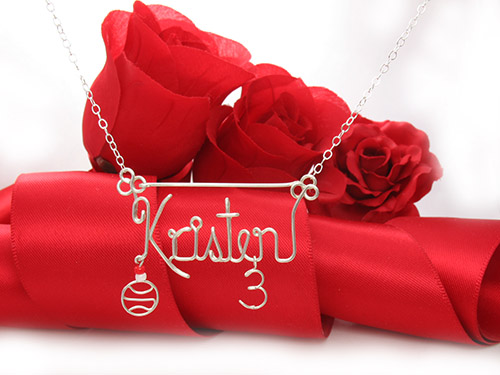 ---
<!3---->
.
<!3---->

---

Horse Head Name-Necklace, .... $31.95

Gold Filled - Wire Name Necklace, single name .... $26.95

Sterling Silver - Wire Name Necklace, single name .... $23.95

Pin Gold Filled, single name .... $28.95

Pin Sterling Silver, single name .... $24.95

---