Mother's Jewelry- a Perfect Mother's Day Gift

Show Mom how much you care with personalized mother's jewelry incorporating her or her children's names and beautiful birthstone crystals.


It's a beautiful way for Mom to show off the most important things in her life- a gorgeous pin or pendant with birthstone crystals signifying the birth month of children or grandshildren. She'll treasure it every time she looks at it and get complements whenever she wears it.

We can add birthstone crystals to any of our wire jewelry- from delicate pendants and necklaces to elegant pins, any of the jewelry we make can be enhanced with a birthstone crystal. Call us with your special requests.

Add a crystal birthstone bead for just $3.50 each or for $5.99 Custom a hanging pendant to your personalized wire name: Apple, Softball, Heart with Music Note, Little Girl, 4leaf Clover, Shamrock, Scale of justice, Tooth, House, Drama mask, Butterfly, Bone, Computer mouse, Megaphone, Microphone...
Be sure to call us with custom requests (847) 312 2439 or send the picture to info@wirename.com



Mom Heart Pendant in 14k Gold Filled Wire or Sterling Silver not tarnish wire. Heart is handmade from a single piece of wire, 1" long and 1.25" high.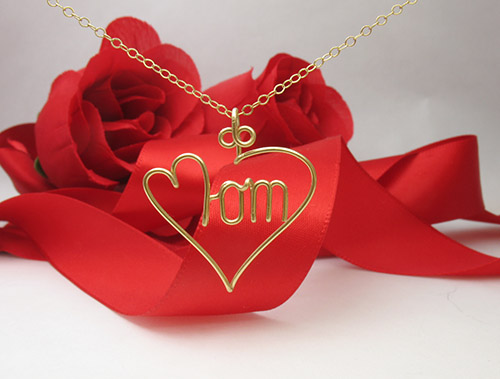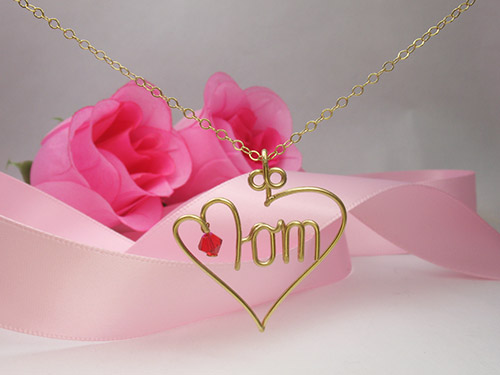 Mom Heart Pendant with chain .... $48.95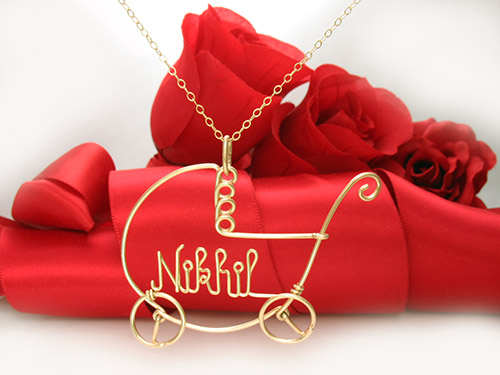 Stroller Pendant with Baby Name, Baby Girl, It's a Boy, It's a Girl or birthdate in it, size 1 3/4" x 1 1/4"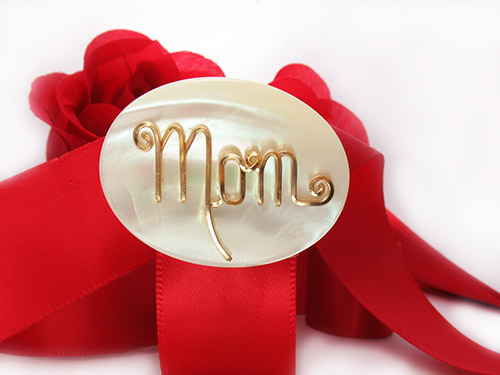 Mom Brooch -Size 40mm x 30mm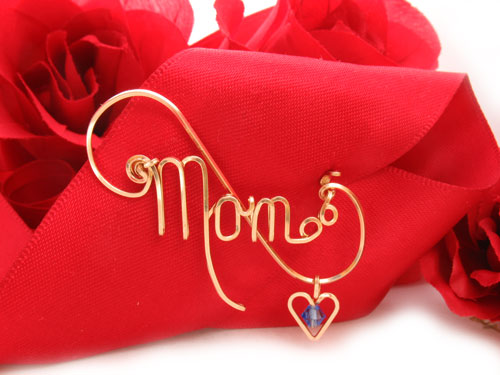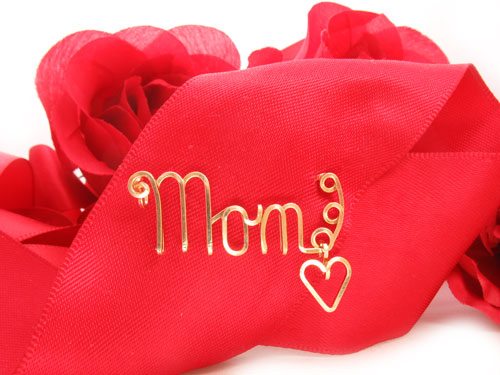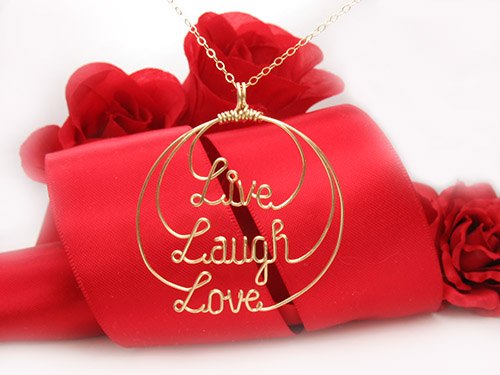 Live-Laugh-Love Pendant and Necklace - Size 1 3/4"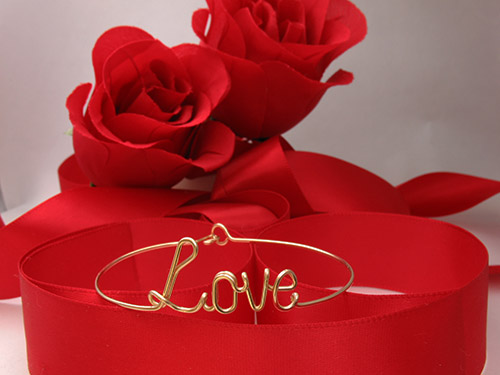 Wire Bracelet Love or AnyName $38.95"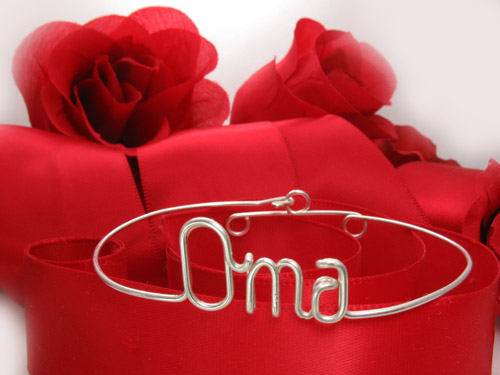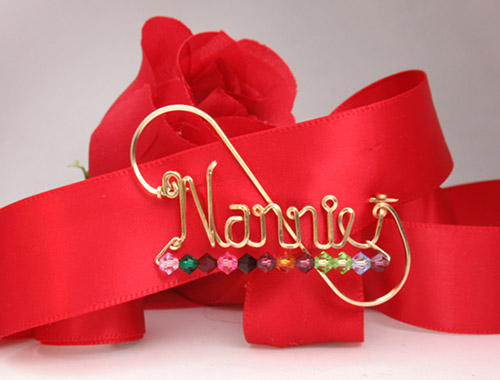 "Click to order the Gold Pin "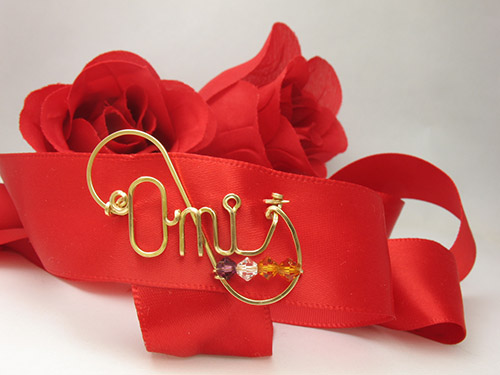 "Click to order the Gold Pin "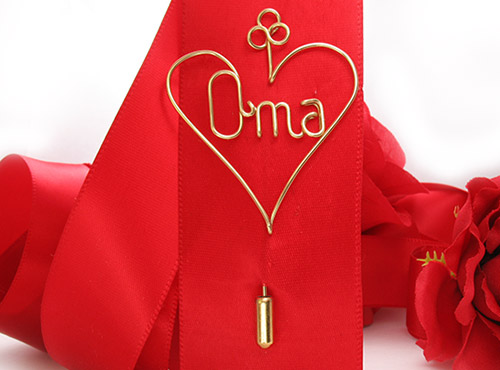 "Click to order the Heart Pin "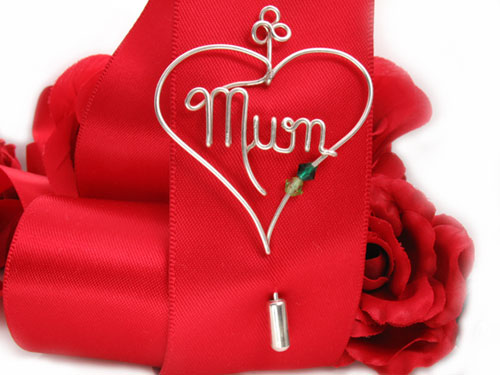 This pin is made to order from one piece of Argentium sterling silver wire.
"Click to order the Heart Pin "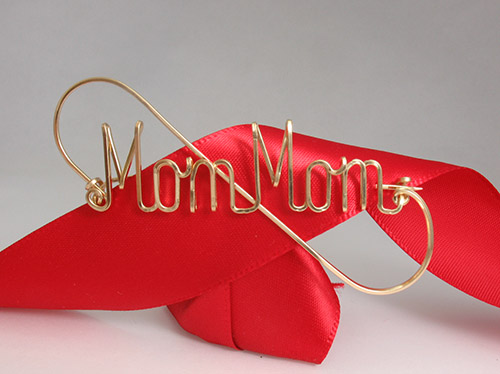 "Click to order the Gold Pin "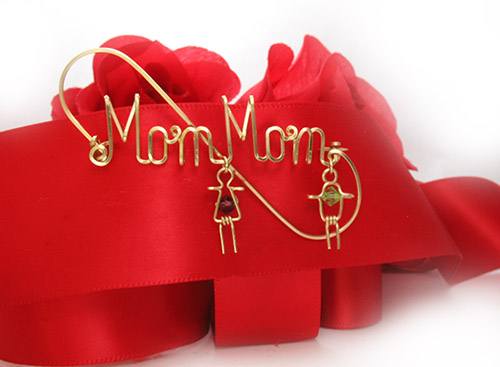 "Click to order the Gold Pin "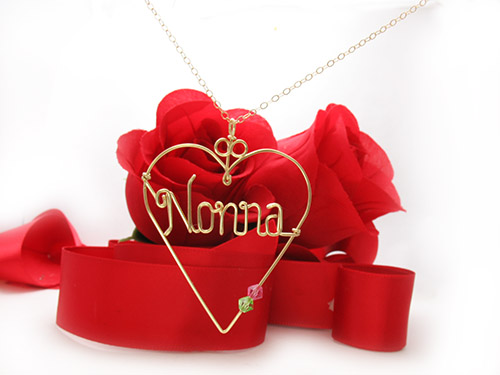 "Click to order the Heart pendant Necklace "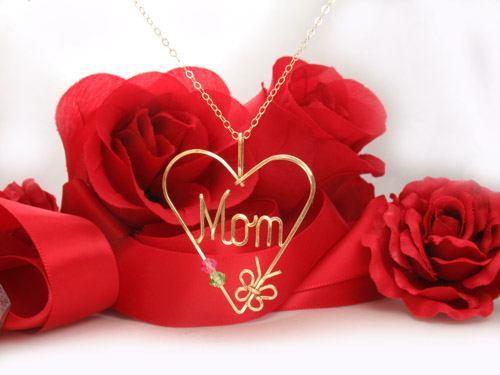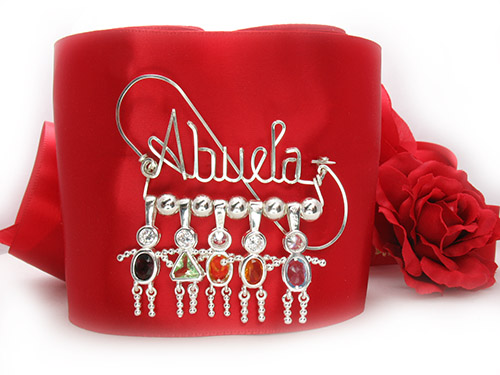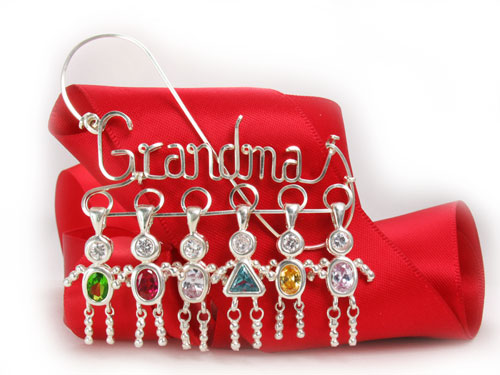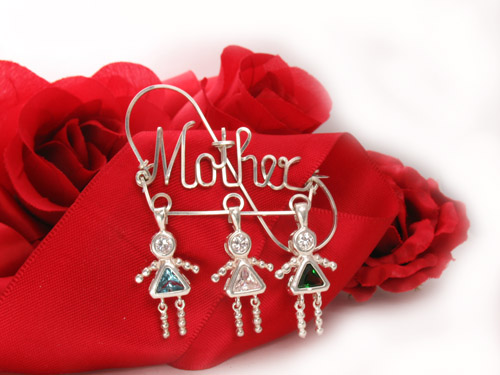 "Click to order the Kids-charm Pin "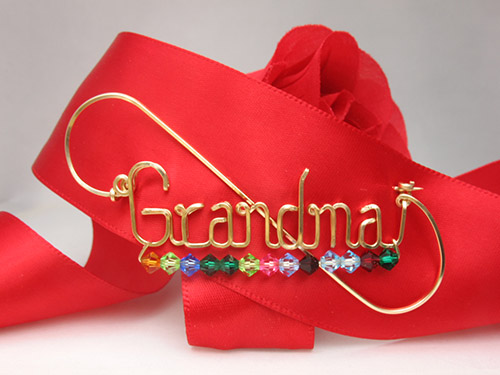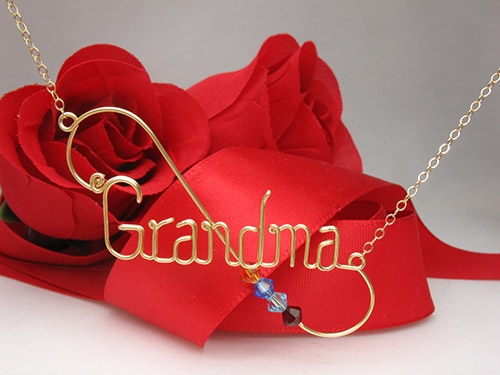 "Click to order the S-curve Necklace "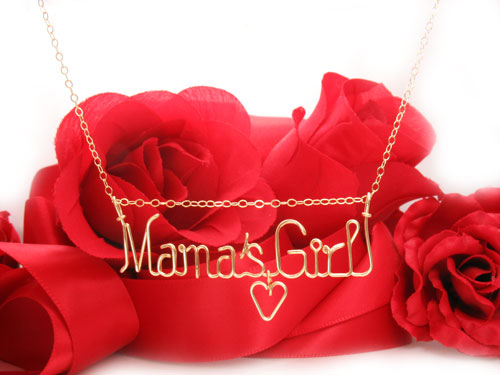 "Click to order Gold 2-Name Necklace "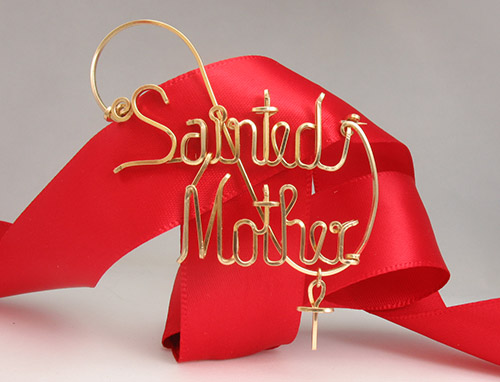 "Click to order the 2-words gold pin "







Stickpin "Stork with any-name" in gold-filled or silver

This is an Argentium™ Sterling Silver or Gold Filled stickpin, Stork with any name, any word!
The pin is approximately 1 3/4 inches across and 1.5 inches long, maximum of 9 letters.
The perfect gift to bring to mom in the hospital! A unique gift for Grandma! These also make wonderful baby shower gifts.
The beauty and detail of this stickpin makes it the perfect gift for your loved ones or yourself.
This pin will be a memory for generations.
This is an exquisite piece especially designed and handcrafted only for you in Argentium™ Sterling Silver or 14KT Gold Filled wire.

Gold Filled wire is made from solid gold and filled with other alloys such as rhodium (a member of the platinum family), brass, and sterling silver. Gold filled wears, looks, and lasts like solid gold because its outer surface IS solid gold. Everything you can see and touch is pure gold.
Argentium™ Sterling Silver wire is new, highly tarnish-resistant sterling silver that keeps its shine for years without polish. Tiffany and Gucci started to design a new line of products with Argentium last year. More info at www.argentiumsilver.com

StickPin Stork with Name .... $38.95

What Customers Say About Wire Name Jewelry
(More Testimonials)

(Read More Testimonials)
Privacy Policy | Contact Us | Resources/Links | Site Map
©Copyright 1996-2017 WireName.com All Rights Reserved.