Unique Custom Bridal Jewelry Gifts
Immortalize Your Wedding Day or Give a Custom Bridal Gift Everyone Will Love
Are you looking for a bridesmaid gift that hasn't been "done to death"? Something people will truly cherish and remember your wedding fondly every time they put it on?
How about a personalized pin as a bridesmaid or wedding gift? It's classy and unique idea- it shows you really care about each individual. You can have a personalized gift made for each bridesmaid, flower girl, and mother of the bride as well as mother of the groom. Don't they deserve it for helping to make your day so special?
This thoughtful gift is a keepsake of your big day for everyone to share. We offer a 10% discount on the entire order if you need more than 10 items.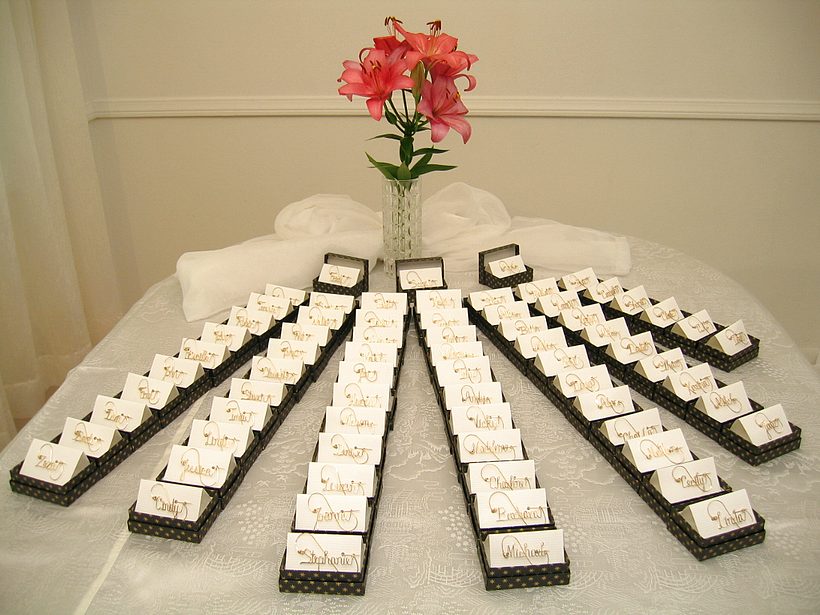 A beautiful and impressive presentation to impress your guests. This gorgeous table of gifts will be the center of attention and your bridal shower or bridesmaid's luncheon as everyone counts the minute until they can try on their very own pin.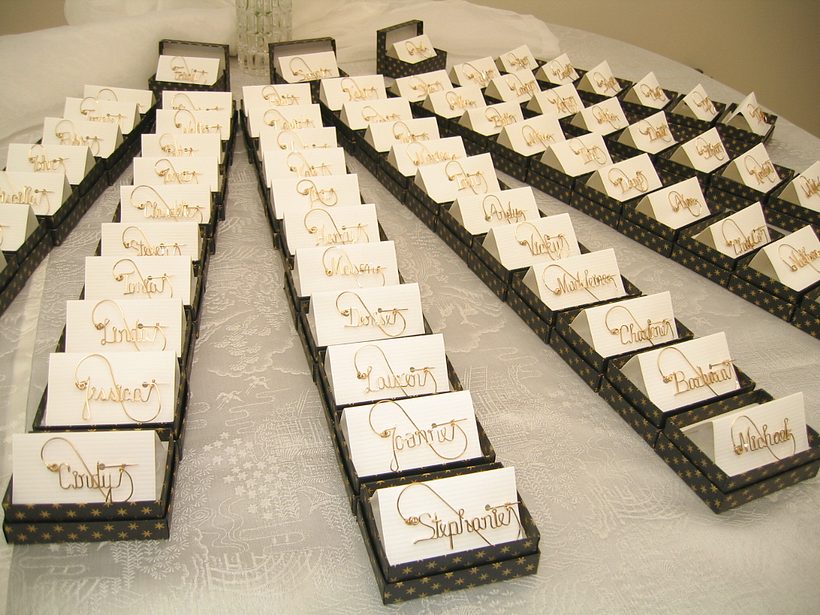 Custom pins can also be made for the bride and the mothers with the names or the date of the wedding- Custom pins are a lovely, thoughtful, and practical gift that are sure to start conversations whenever they are worn.
Bouquet Stick Pin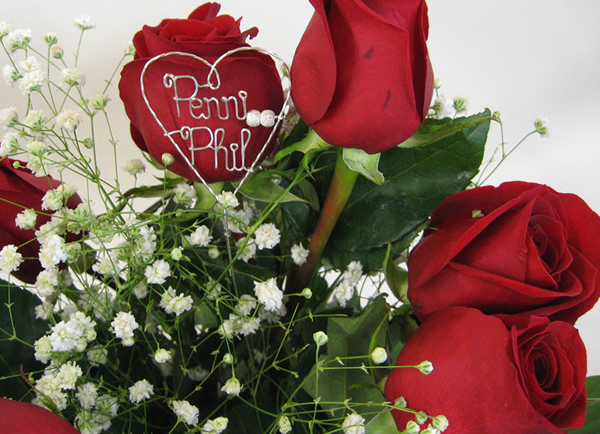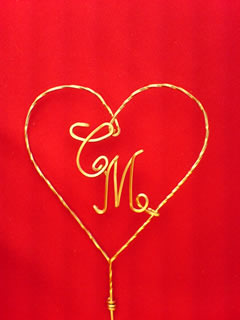 If you looking for something unusual idea for your wedding bouquet. The heart with names/initials of bride and the groom in the centre of the bridal bouquet amongst the flowers. It's classy and unique.
Gold Filled or Argentium Sterling Silver - Bouquet pin $58.95
Arm Band bridal Heart Pendant with Initials, upper arm band handmade heart in thick Argentium sterling silver wire 12 gauge
Armband Prom Garters, Wedding Garters and Bridal Accessories from Wire Name Jewelry
Upper arm bracelet is adjustable white ribon and easy to wear.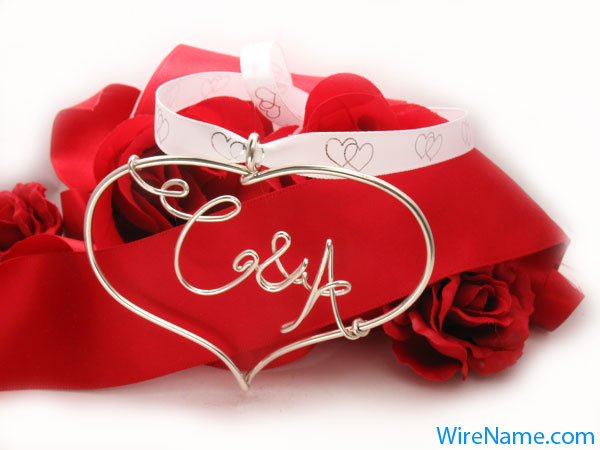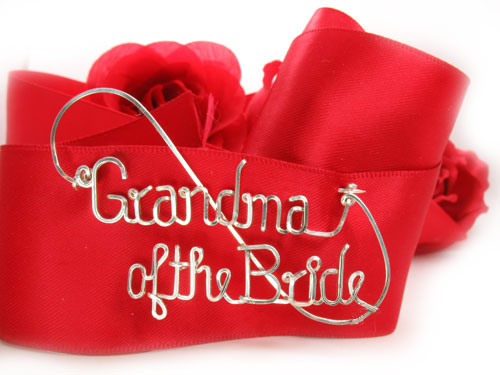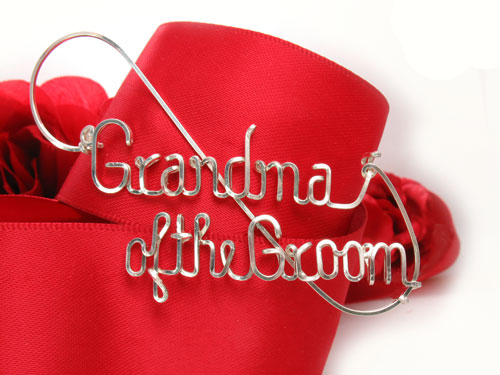 Multiple Words Pin - up to 20 letters .... $42.95